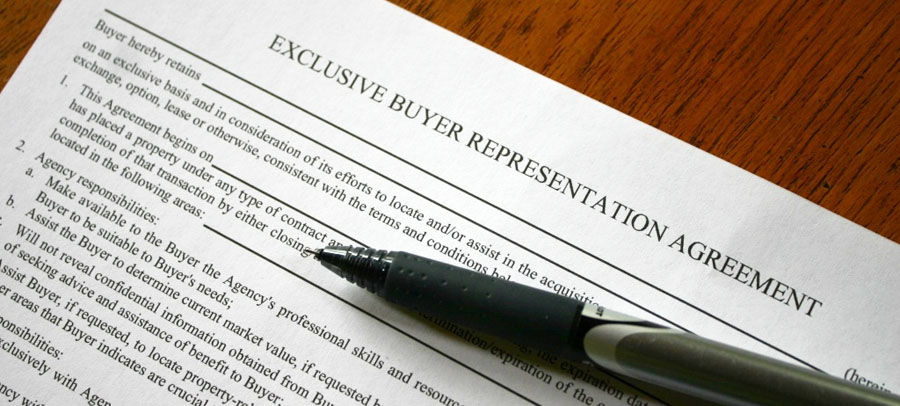 As a buyer in Maine you have two choices:You can be a
customer
Or you can be a
client
If you choose to be a
customer
you may call or e-mail lots of agencies and agents in the same geographic area and get information about particular properties. You can schedule showings with any or all the agents you contact. The agents have no loyalty to you and you have no loyalty to them. All they owe you is fairness, honesty and disclosure of material facts about a property. If you are a customer, the agent is not allowed to give you any advice or share any opinions with you. It is understood, however, that if you want to buy one of the properties you visit with an agent you will buy it through the agent who showed it to you, although the agent will most likely be
representing the owner of the property's interests and not you and your interests.
If you choose to be a
client
you have a contract (written) with one particular agent and agency. The agreement will be for a particular period of time (a week you will be in town, three months, a year, etc.), a particular geographic area (a county in Maine, the Penobscot Bay area, the Belfast area, etc.) and for a particular type of property (a second home, an investment property, undeveloped land, etc.).
Click here to read and download an Exclusive Buyer Representative Agreement.
If you are represented by a buyer's agent you must give your loyalty to that agent and only get information about properties in that geographic area from that agent. Your Buyer's Broker will schedule all showings and accompany you to each property you see. A
Buyer's Broker
is able to give you professional advice, offer opinions regarding future value of an investment property, recommend clauses in a purchase contract, and generally
will protect your interests.
CompensationIn general, payment for the Buyer's Broker is a portion of the commission the seller of the property pays at the time of closing. Although a retainer fee is paid to a Buyer's Broker by the Buyer-client at the beginning of the relationship, it is refunded to the buyer at closing if the buyer buys a property with the help of that agent. Also included in the agreement to represent a buyer as a client is a promise by the Buyer-client to guarantee the Buyer's Broker is paid a minimum commission.
If you are an out-of-town buyer unfamiliar with things like Maine standards of real estate practice, the variation of values in different communities and the location of amenities that are important to your purchase decision, it makes sense to engage a Buyer's Broker to represent your interests.
Martha Laitin has enrolled in an extensive number of courses beyond the required education to obtain a real estate license in Maine in order to better serve her clients. She has been serving buying and selling clients since 1989 and is endorsed by the National Association of REALTORS as an Accredited Buyer's Broker.
Click here to read and/or download a 10-page Transaction booklet that answers commonly asked questions
to read and/or download a 10-page Transaction booklet that answers commonly asked questions about Maine real estate transactions and gives some useful websites or phone numbers to assist you in this process.